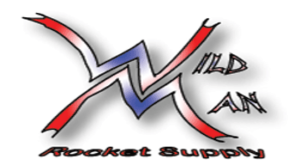 The Big one is finally going to hit Central California
THE LDRS 37 DRAG RACE
Lets make the ground shake in Central California – 77,000 newtons with one push of the button!
We have spots for 8 entrants in a drag race with Wildman Demon 150's on Aerotech M2500's
There are only 6 spots left as of right now.
If you would like to get into this we have an offer almost to good to pass up.
Buy a Demon 150 for $650 plus shipping.
Bring it built to LDRS, enter the drag race and get the M2500 with complete 98/10240 hardware for only $399.99
Regular price for this combo would be $1979.99 that's almost 50% off!
[sign_up_sheet ID='7′]
Editorial Note: Also see the Demon 150 Decal set from StickerShock.
Simulation files
NOTE: The rocket flight weight is between 45-50 lbs and sims from 10-12K depending on finish and launch conditions.